Newsletter Sponsors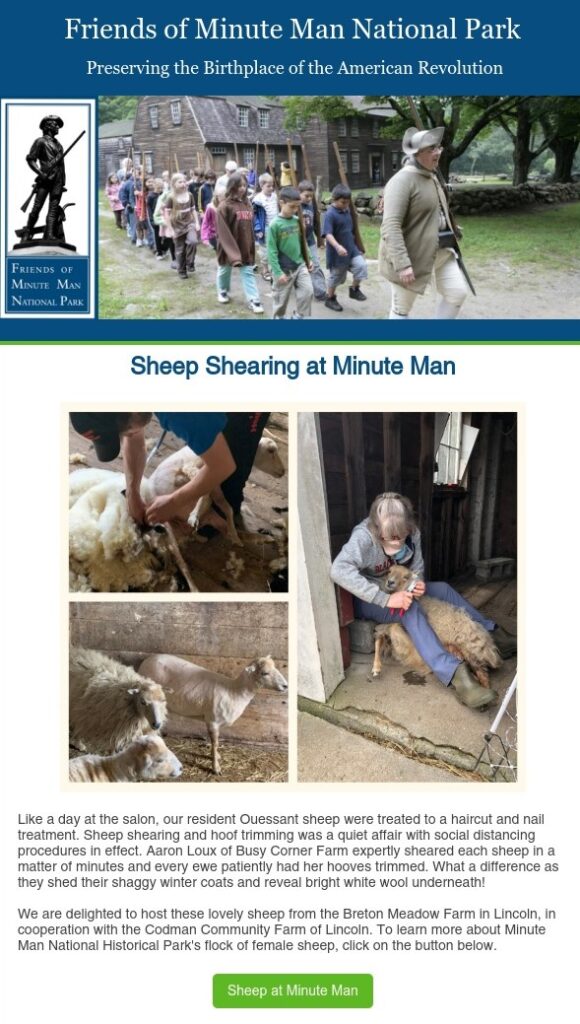 Become an email newsletter sponsor of the Friends of Minute Man and connect with a local, regional, and national audience who share and appreciate your support of Minute Man National Historical Park.
For $1,000 your organization can sponsor our 2022 monthly email newsletters as well as occasional emails about park events and activities. We will include your logo as a clickable link in each email newsletter as well as on our Sponsors page.
Our email newsletter is a beautifully designed, high-quality publication that is sent via Constant Contact, a nationally recognized online marketing company. The newsletter is sent monthly to over 1800 subscribers and is also posted on our Facebook page to our 3,000 followers. Each issue is also available on our website and we maintain a list of supporters who prefer to receive a paper copy via postal mail. Click here to view the latest issues!
For more information, please contact Kathleen Fahey, Executive Director of the Friends of Minute Man at director@friendsofmintueman.org or call 978-318-7822.
Patriot's Day Sponsors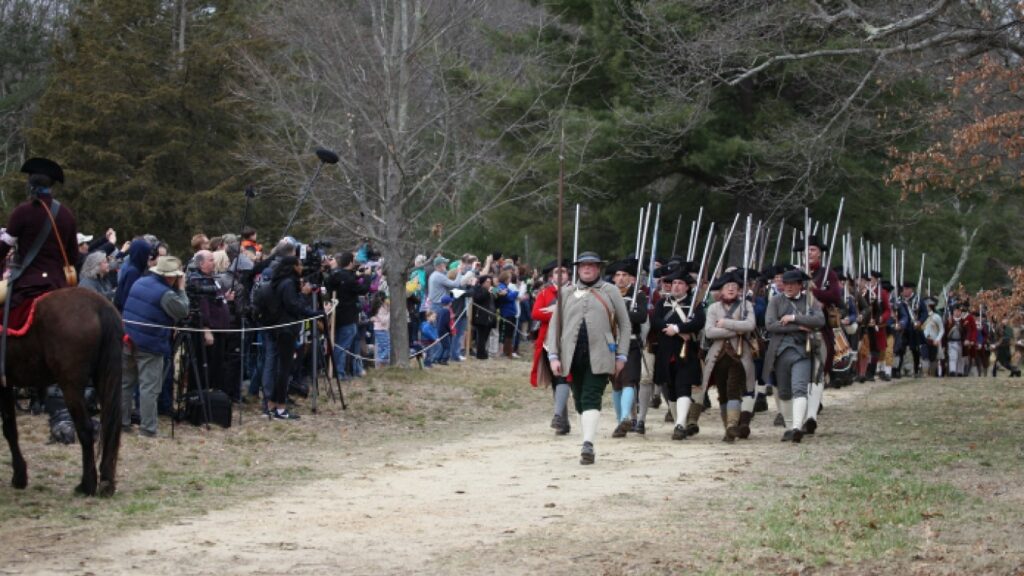 Each April, Minute Man National Historical Park welcomes over 24,000 visitors and hundreds of reenactors for Patriots' Day events. Over a dozen Patriots' Day events are offered free of charge to the public throughout the month of April. Hosting Patriots' Day is an expensive undertaking and we need your support! We invite you to become a sponsor for these events; sponsorship provides needed support for the Park and showcases your company's patriotism to thousands of visitors.
COVID UPDATE: Although official announcements have not yet been made by the Town of Concord or the National Park, we hope that we will be able to accommodate in-person events for 2022.
Click here to see all the amazing virtual programs from 2021.
Sponsorships range from $1,000 to $5,000. For more information, contact Kathleen Fahey, Executive Director, at director@friendsofminuteman.org or at 978-318-7822.