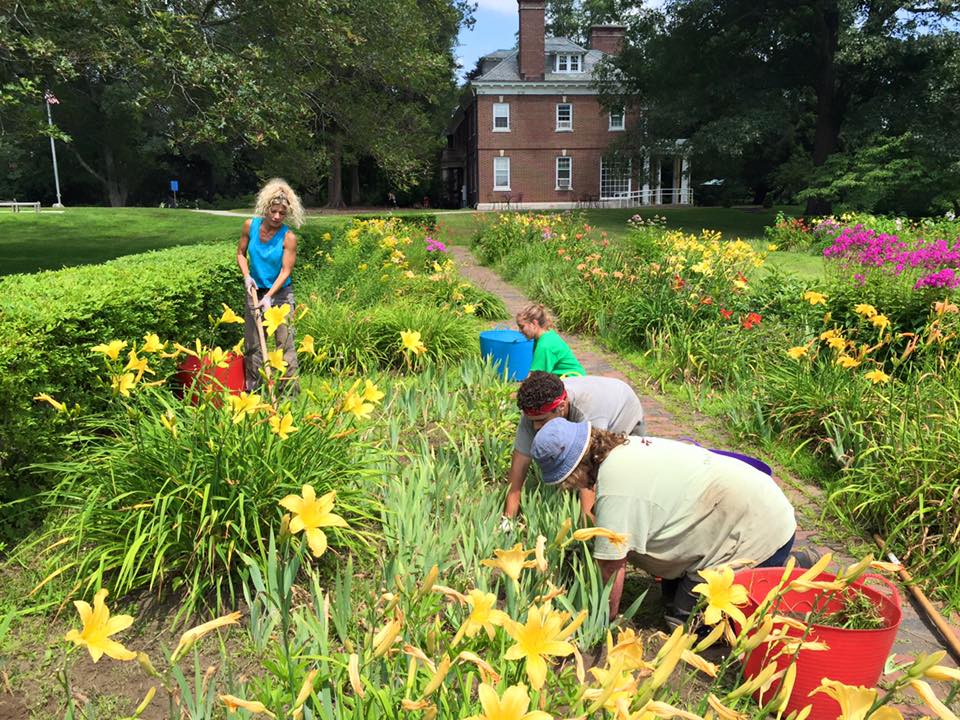 The Buttrick family was known to have six or more full-time gardeners to maintain the garden before the property was acquired by the National Park in the early 1960's. The extensive garden consists of formal gardens, terrace gardens, and the west slope garden. There are a multitude of historic perennials, native plants and flowering bulbs requiring care.
Minute Man National Historical Park relies on volunteers, summer interns, and local garden clubs to help keep the garden looking great. If you would like to volunteer in the gardens, please contact Kathleen Fahey at director@friendsofminuteman.org. We are delighted to accommodate volunteers looking for a weekly activity or groups looking for a service project.
Return to the main Buttrick Garden page.