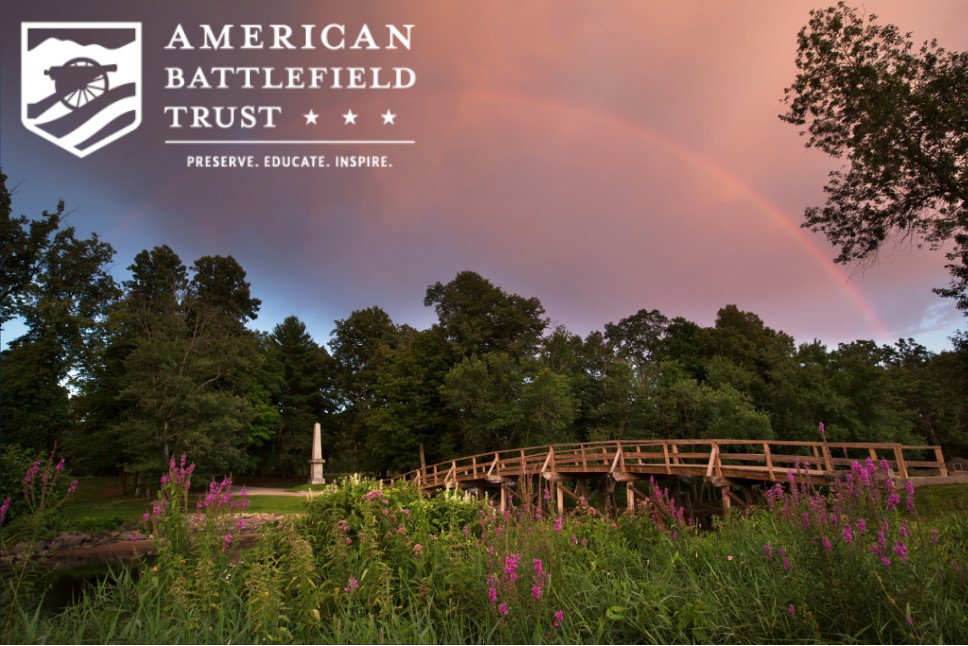 On Monday, April 18, 2022 representatives from the American Battlefield Trust will join other members of the history and preservation community to participate in Concord's Patriots' Day Parade, which culminates in a crossing of the Old North Bridge. In remarks from the speakers' podium, the Trust will outline its ambitious national preservation goal for the upcoming 250th anniversary of the Revolutionary War.
To date, the Trust has protected nearly 55,000 acres across 150 battlefields in 24 states, including land at Minute Man National Historical Park. Firmly committed to advancing the power of place in inspiring appreciation for this nation and its legacy, the Trust is dedicated to ensuring that permanent protection of historic landscapes is an important component of commemorations for the upcoming 250th anniversary of America's revolutionary founding. A similar emphasis on battlefield preservation a decade ago during the Civil War's 150th anniversary resulted in the protection of key components at scores of sites and the transfer of hundreds of acres into existing state and national parks.
Click here to learn more about the American Battlefield Trust and its mission to preserve, educate and inspire.
Image courtesy of Youvathana Sok and the American Battlefield Trust.