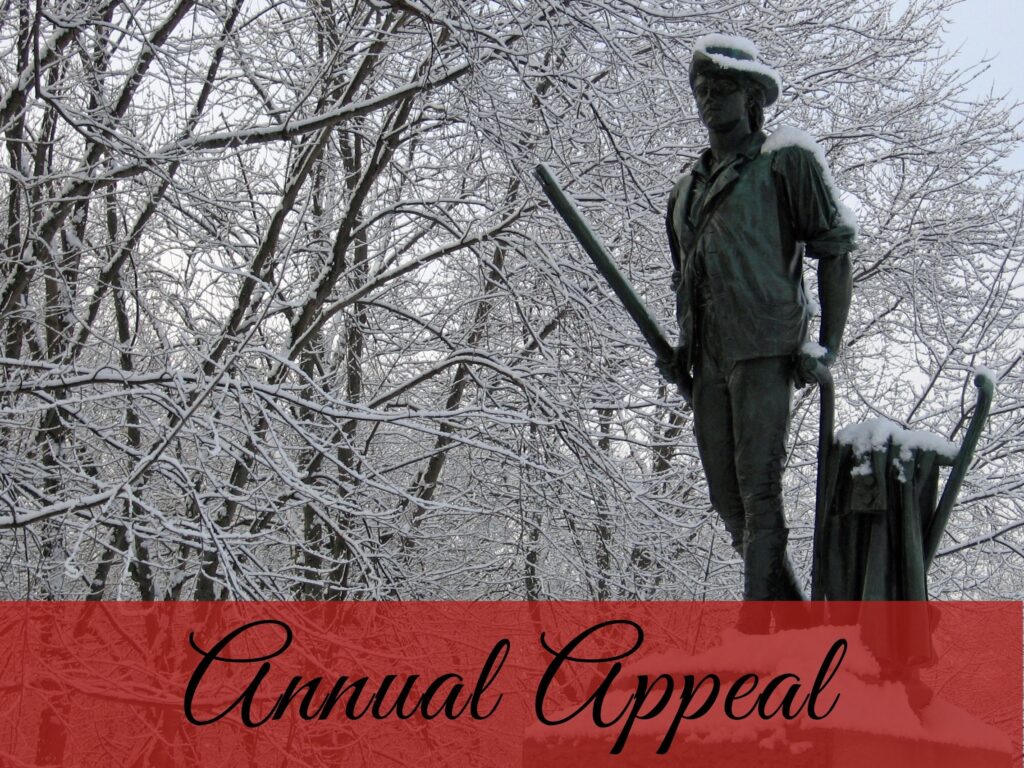 Give a Gift to Minute Man
Pay Securely via PayPal
Consider a monthly donation!
Or, send your check or donor-advised funds to:
Friends of Minute Man National Park
174 Liberty Street
Concord, MA 01742
December 2022
Dear Friends and Supporters,
Thank you for your continued dedication to and support of our beautiful Minute Man National Historical Park. I write today to ask you to consider contributing to the Friends of Minute Man annual appeal so that together, we can preserve and protect the birthplace of the American Revolution for generations to come.
Now more than ever, the Park's value as a historical memorial and natural sanctuary is so critical. As we approach the 250th anniversary of April 19, 1775, the Park is busy preparing for record attendance in the years to come and the Friends are playing an active role in supporting the Park's mission.
With your support, this year, the Friends were able to:
Provide support for Patriots' Day activities, including reenactor transportation, horse participation, and assisted with the new Battle Road Hike.
Purchase fabrics and notions for the Park's Historical Clothing Workshop.
Fund a Buttrick Garden internship and design a garden tour which will be available in 2023.
Provide financial support for family events such as Halloween at Hartwell Tavern and Preparing for Winter, Preparing for War.
Support a Civil War-era living history event highlighting the history of The Wayside, Home of Authors.
Fund an abolition event with the acclaimed living history troupe, The Sons & Daughters of Ham.
Continue our Winter Lecture Series with a talk on "The British Soldiers who came to Concord."
Host several popular bird walks in the Park.
Join us in showing your support for the Park with a year-end donation to the Friends of Minute Man National Park today. Please give as generously as you can – $50, $100, or more goes a long way. Please use the online "donate" button or send a check made out to the "Friends of Minute Man National Park" to 174 Liberty Street, Concord, MA 01742.
We thank you for your ongoing support and wish you and your family a safe and healthy holiday season.
Sincerely,

Bob Morris
President, Friends of Minute Man National Park
Friends of Minute Man National Park is a 501c3 non-profit organization and the official partner of Minute Man National Historical Park. EIN: 223090536