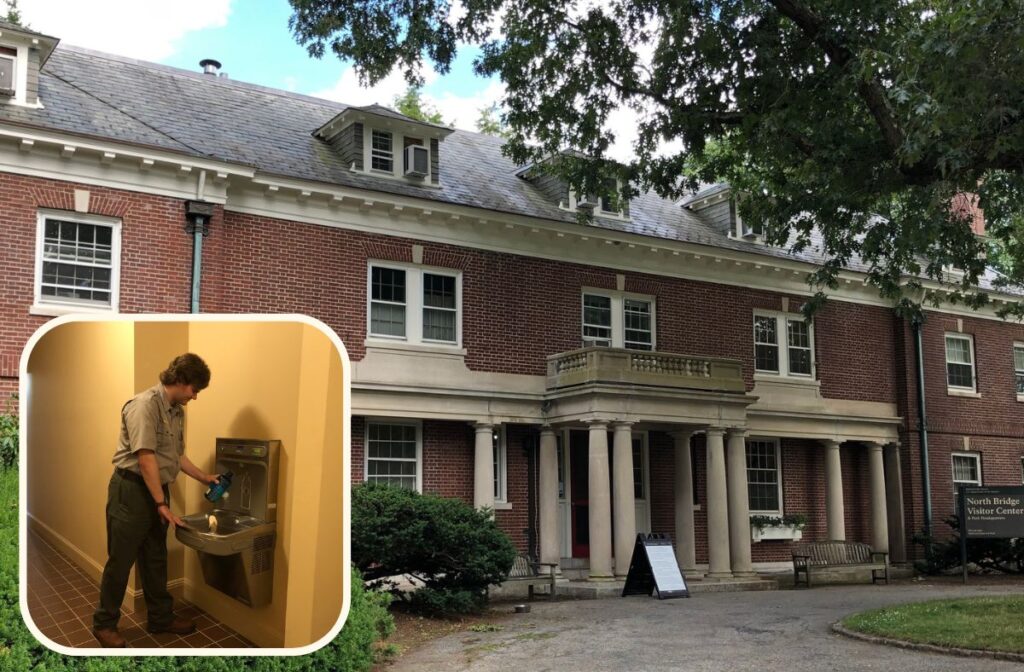 Thirsty from your walk up the hill from the North Bridge to the Visitor Center? You can now refill your water bottle or get a drink from the new water fountain and bottle filler at the North Bridge Visitor Center at Minute Man National Historical Park.
In order to reduce plastic waste and encourage the use of tap water in the town of Concord, REUSIT recently made a generous donation to help offset the cost of the park's newest water fountain and bottle refiller. REUSIT is Concord's recycling committee, formed in 1971 as a non-profit organization. They work collaboratively with another local non-profit, Concord on Tap, to identify locations in Concord that need water fountains, and make donations to help offset the costs. So far, ten water fountains have been placed in town at locations including schools, parks, and fields.
Thank you to REUSIT and to Concord on Tap for helping to provide a new water fountain at Minute Man National Historical Park!