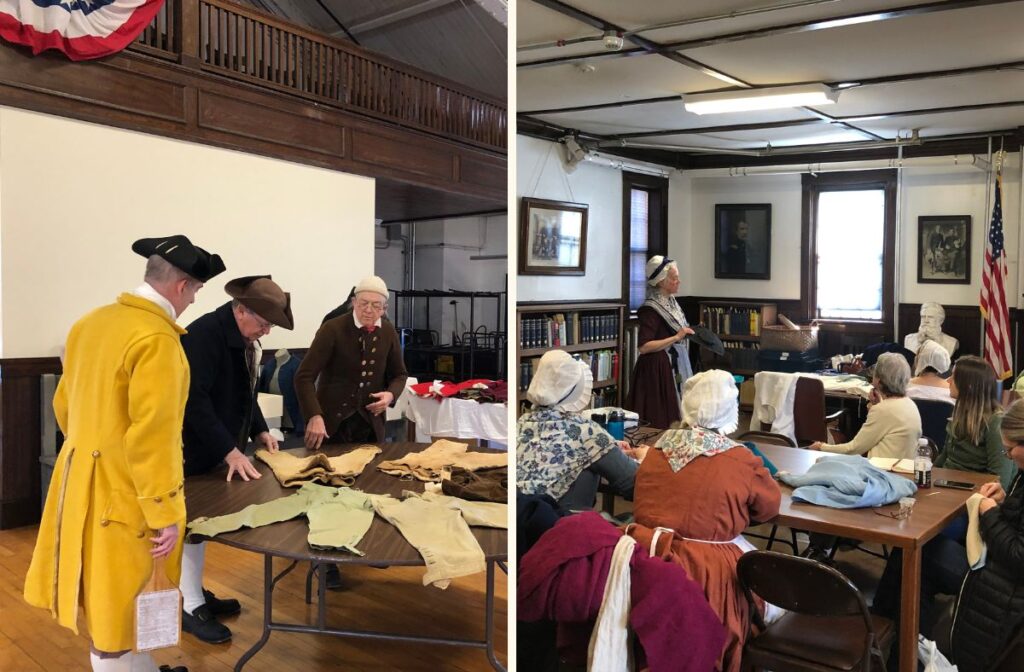 The Concord Armory was buzzing with activity for "The Hive: A Symposium for Living History Interpreters" on a recent weekend in February 2023. Co-sponsored by Minute Man National Historical Park, Friends of Minute Man, Revolution 250, and the Massachusetts Army National Guard, the event was geared toward re-enactors and interpreters of the American Revolution. We had a great turnout, with over a hundred registrants from all over New England and several mid-Atlantic states. Attendees had the opportunity to meet colleagues and learn new skills while enjoying displays, lectures, and break-out sessions at this free event.
Image above, left to right: Henry Cooke displays his collection of historic clothing and answers questions. Ruth Hodges teaches a class on women's period clothing.
Support the Hive and other programs becoming a Friends of Minute Man member today!
Kathleen D. Fahey, Executive Director, Friends of Minute Man National Park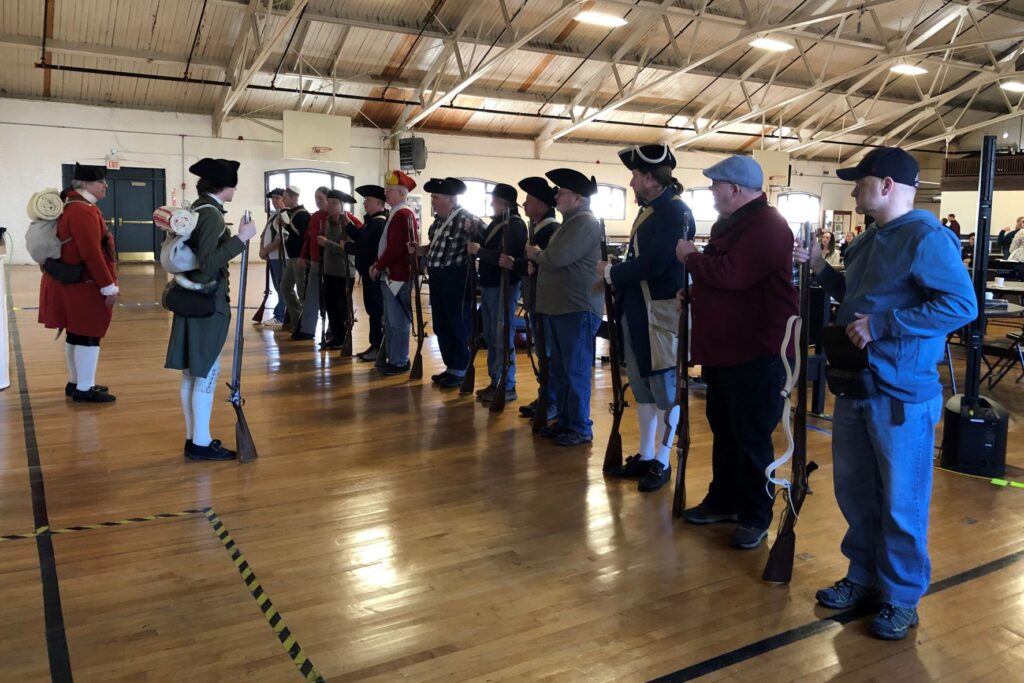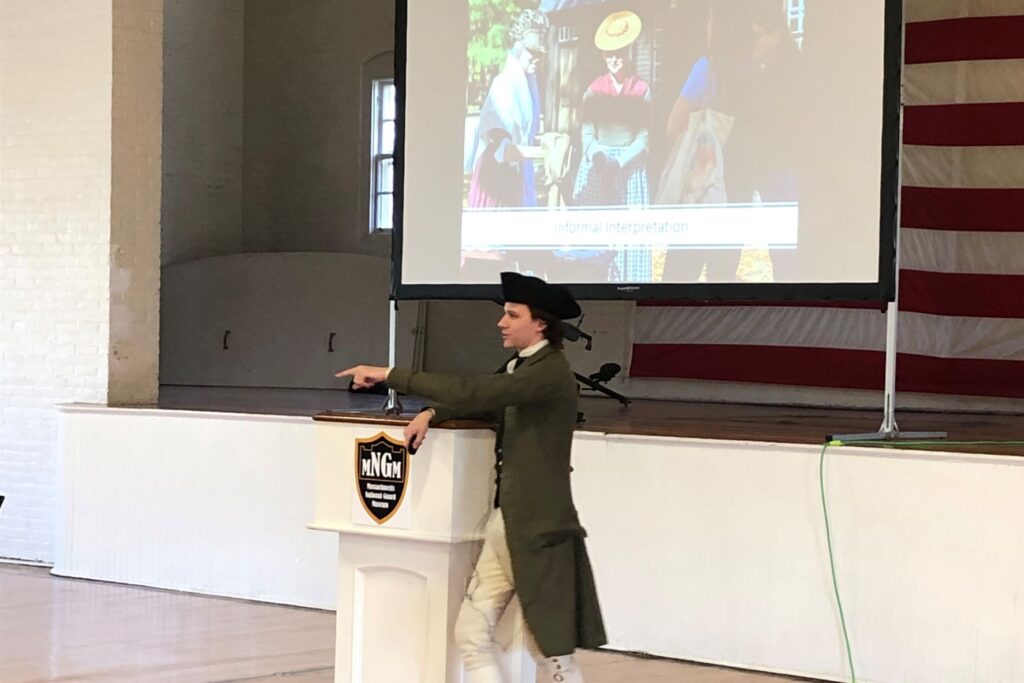 Jarrad Fuoss, Minute Man National Historical Park Ranger, gives a lecture on historical interpretation.