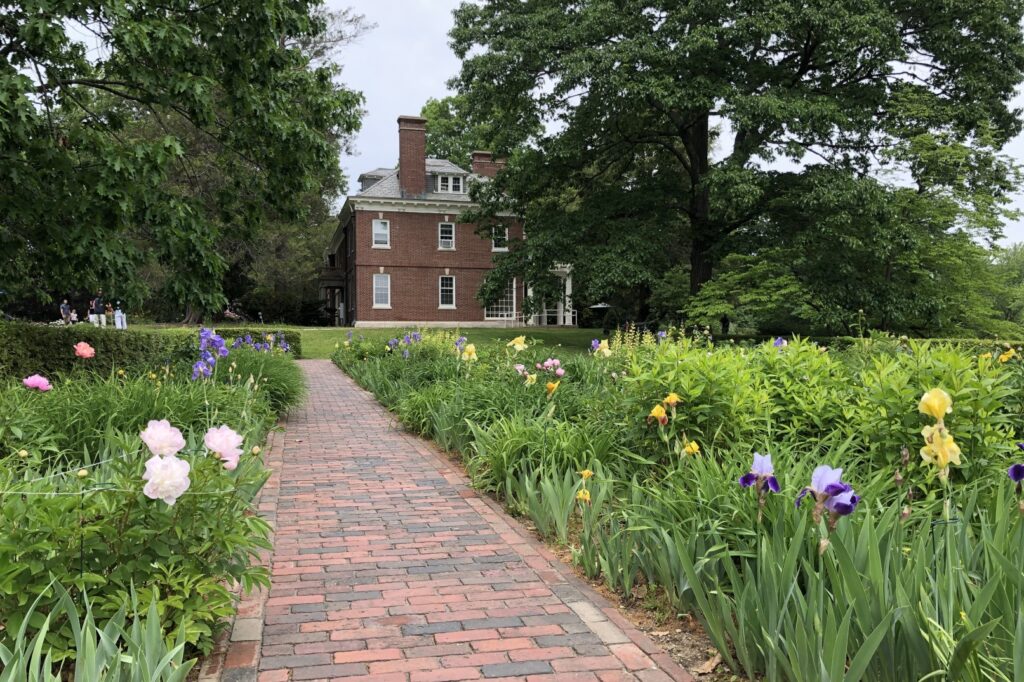 Location and Parking:
North Bridge Visitor Center, Minute Man National Historical Park
174 Liberty Street
Concord, MA 01742
Hours of Operation:
Visit year-round from dawn till dusk
Admission:
Free and open to the public
Tours:
Garden tours are available for summer 2023; for more information and to register, please click here. To schedule a private group tour, please contact Kathleen Fahey at director@friendsofminuteman.org.
Features:
The historic Buttrick Gardens invite visitors to explore a variety of outdoor rooms. Beginning in 1911, the formal gardens were tended and enlarged by two generations of the Buttrick family until 1962 when the National Park Service purchased the property. Stewards of the land since the colonial period, the Buttrick family were proud that their gardens stood near the historic muster fields of April 19, 1775.
The eclectic gardens feature viewing terraces, steps that lead down to the Concord River, elegant wrought ironwork, and walkways of brick, bluestone, and cobblestone. Framed by ornamental trees and shrubs, garden beds contain the Buttrick family's award-winning iris and daylilies, colorful spring bulbs, and perennials that bloom from spring to fall.
Please visit the Minute Man National Historical Park website for more information about park hours, directions, and parking.