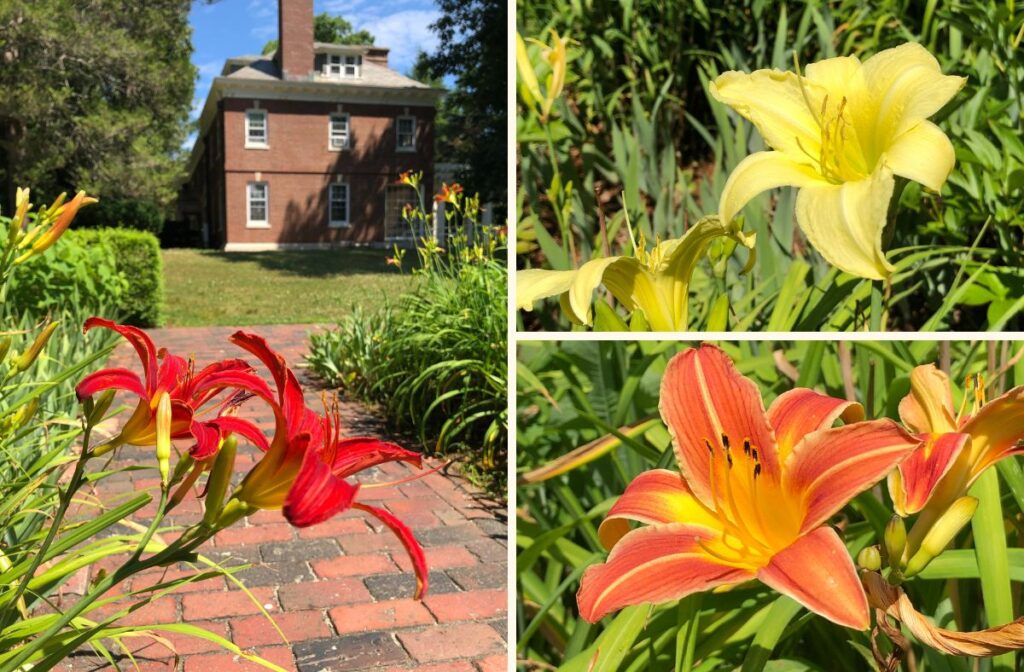 Daylilies are currently in bloom at the Buttrick Gardens, next to the North Bridge Visitor Center. Stedman Buttrick II inherited the family estate and gardens in 1925. He and his wife Caroline were well known and respected for their iris and daylily cultivars, receiving honors and awards from the American Iris Society and the American Hemerocallis (Daylily) Society.
The daylilies will bloom through early August and feature a wide variety of hues. Plan your visit today! The Buttrick Gardens are open from dawn til dusk and are free and open to the public.
To learn more about the gardens or plan your visit, please click here.
Image above: Red, yellow, and orange daylilies in bloom at the Buttrick Gardens. Photo by Kathleen Fahey. Image below: It takes a lot of work to keep the Buttrick Gardens looking great! Staff, interns, and volunteers weed among the yellow daylilies in the gardens. Photo by Kiah Walker.