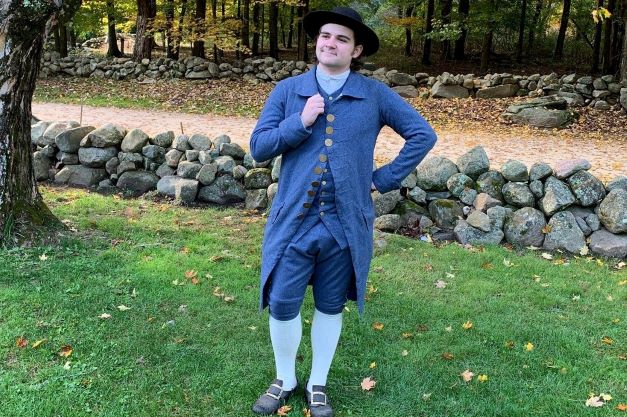 The Friends are thankful to the Massachusetts chapter of the Society of the Cincinnati (MASOC) for supporting Minute Man National Historical Park's historical clothing program.
The Friends of Minute Man secured a grant from the MASOC and supplied the park with historically appropriate patterns, fabric, notions, and storage supplies to keep the new clothing looking great.
The historical clothing workshop is located on-site at the Major John Buttrick House at Minute Man National Historical Park. It is now well stocked with patterns for frock coats, waistcoats, and fall front breeches from Henry Cooke; broadcloth in navy, olive, black, white, grey, and Avon drab; wooden button molds and breeches buckles. Staff and volunteers will utilize the quieter winter season to make historically-appropriate clothing needed by the park's living history programs.
In the picture above, Ranger Tom is modeling his new breeches, the first pair to be produced by the workshop!
In the pictures below Ranger Jarrad is tracing patterns onto cardboard while another view of the room shows the new racks and garment bags to keep everything in good condition.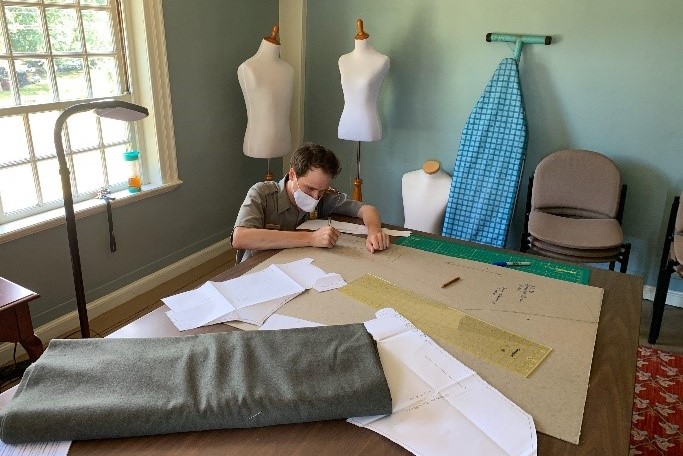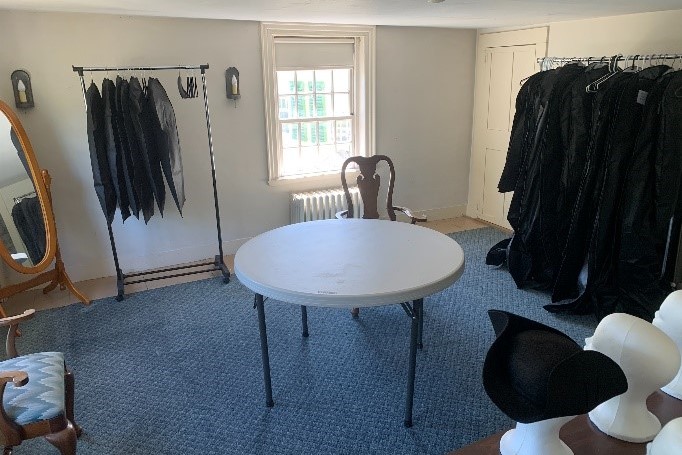 Support the Friends of Minute Man by becoming a member today!