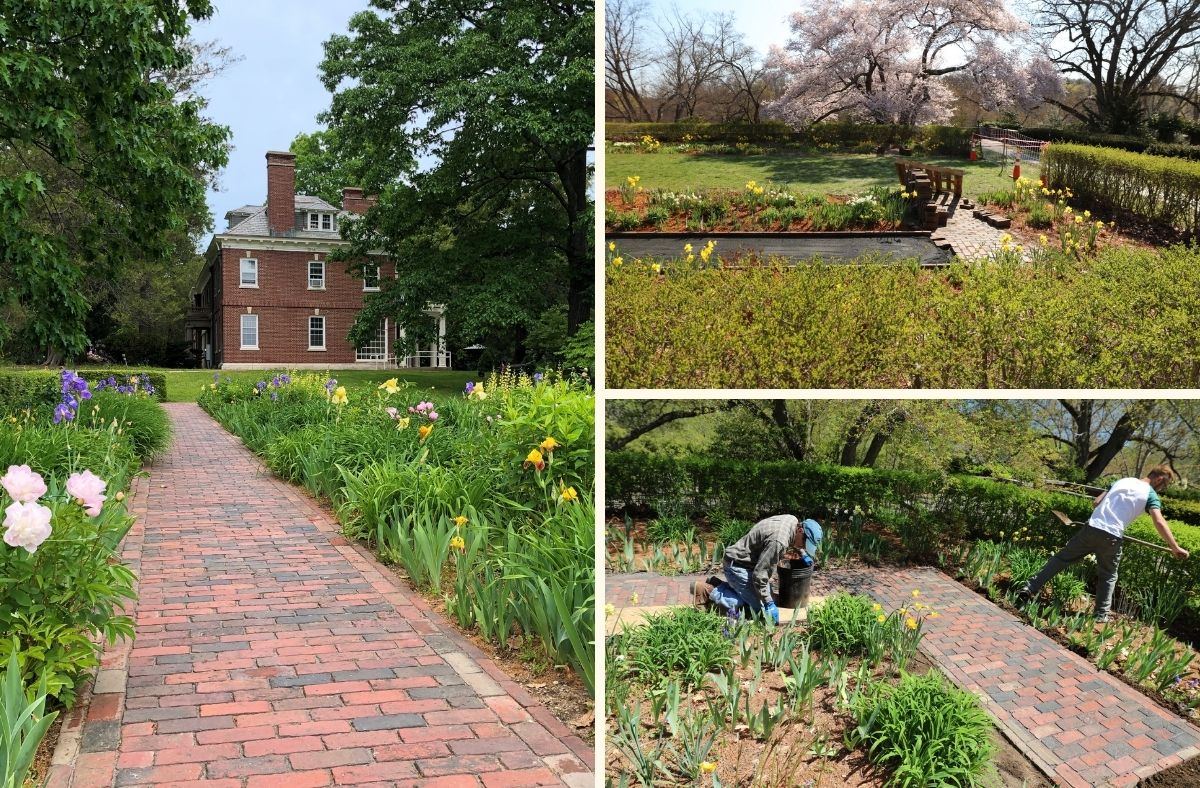 Buttrick Garden Preservation Update
The Buttrick Gardens overlooking the North Bridge were initially constructed in the early 1900s, and portions are now being restored to reflect their original appearance. Stonemason Stan Nobles and his sons Stan Jr. and Alex of Nobles Stone Masonry recently repaired the brick walkways in the formal garden and the cobblestone walkways in the east terrace garden. The completed work provides a safe and historically accurate setting to enjoy the gardens.
Stan enjoys working on historical projects such as this one and he noted that the Buttrick Gardens have "nice, high-quality brick." He can tell that the craftsmen who worked on the pathways before him provided quality work, and he is proud to "restore the garden paths back to their original appearance."
Stan Nobles has begun the next phase of the project and is currently working on the bluestone pathways. Stan and his team love chatting with visitors about their work so stop by and say hello!
Images from left to right, clockwise: Completed brick pathways, Stan Nobles and son Alex finishing repairs to the brick walkways.
Written by Liam Donahue, NPS Landscape and Garden Steward. To learn more about Liam, read the Staff Spotlight blog article.