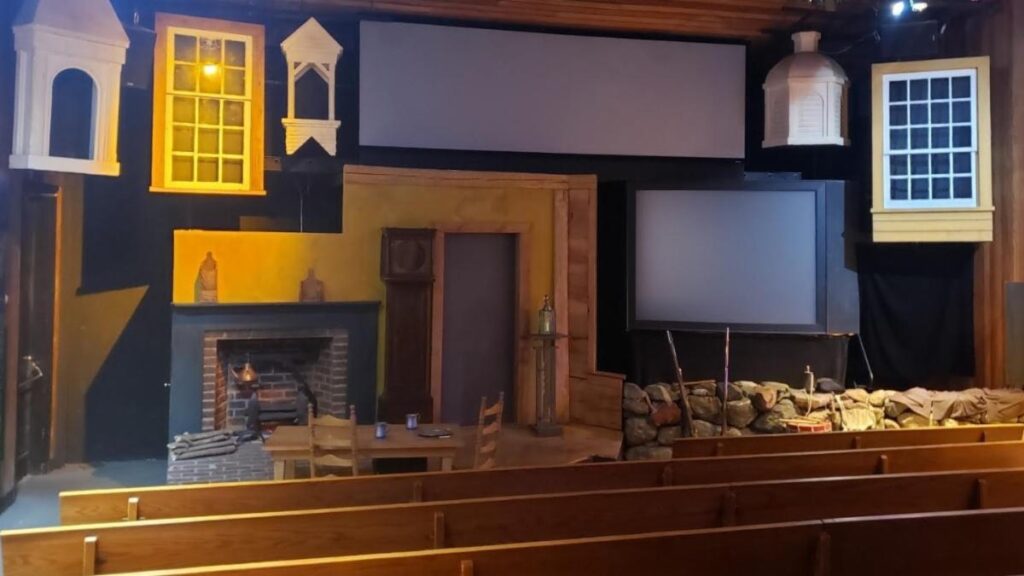 We are pleased to share that Minute Man National Historical Park's beloved "Road to Revolution" multimedia presentation has been digitally enhanced and is available for viewing at Minute Man Visitor Center. Enjoyed by generations, this 25-minute program offers visitors an introduction to the events of April 18th and 19th, 1775.
Shown on two screens within a stage set, the show incorporates visual settings from the area, characters from the time, and a large illuminated map that shows the movement of the troops from Boston to Concord and back. A clock shows the relative timing of the events and helps visitors understand the sequence of events. The multimedia show is in a dedicated theater and is shown every half-hour starting at 9:00 am; the last show is at 4:30 pm. The Road to Revolution multi-media program has closed captioning for the hearing impaired.
Experience the "Road to Revolution" at the Minute Man Visitor Center. Click here for hours and directions.