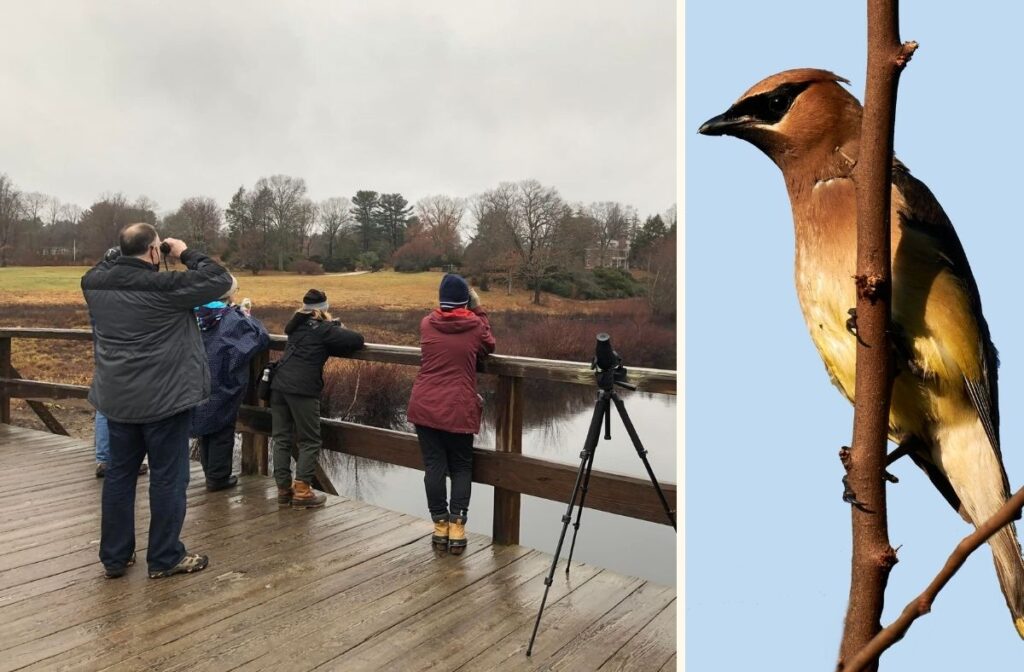 Eighteen participants observed thirteen bird species at Minute Man National Historical Park while braving overcast skies and constant drizzle for the annual Audubon Christmas Bird Count. Although the birds were a bit elusive this year, we enjoyed unseasonably warm weather, good company, and lively conversation for our walk on Jan. 2, 2022.
Thank you to our leader, Kathy Dia, for sharing her knowledge and love of birding with us. She submitted our findings to the official Audubon Christmas Bird Count which included:
Rock Pigeon (Feral Pigeon) 7
Mourning Dove 1
Red-tailed Hawk 2
Downy Woodpecker (Eastern) 1
Blue Jay 3
Black-capped Chickadee 3
Tufted Titmouse 1
White-breasted Nuthatch (Eastern) 2
Cedar Waxwing 2
American Tree Sparrow 2
White-throated Sparrow 2
Song Sparrow 4
Northern Cardinal 3
You can also view this checklist online at ebird. For more information about the Audubon Christmas Bird Count, please visit the Audubon website.
Sign up for our email newsletter to be the first to hear about our spring bird walk.
Images from left to right: Our group spots a cedar waxing at the North Bridge, photo by Kathleen Fahey. A cedar waxwing, photo by Jay Dia.