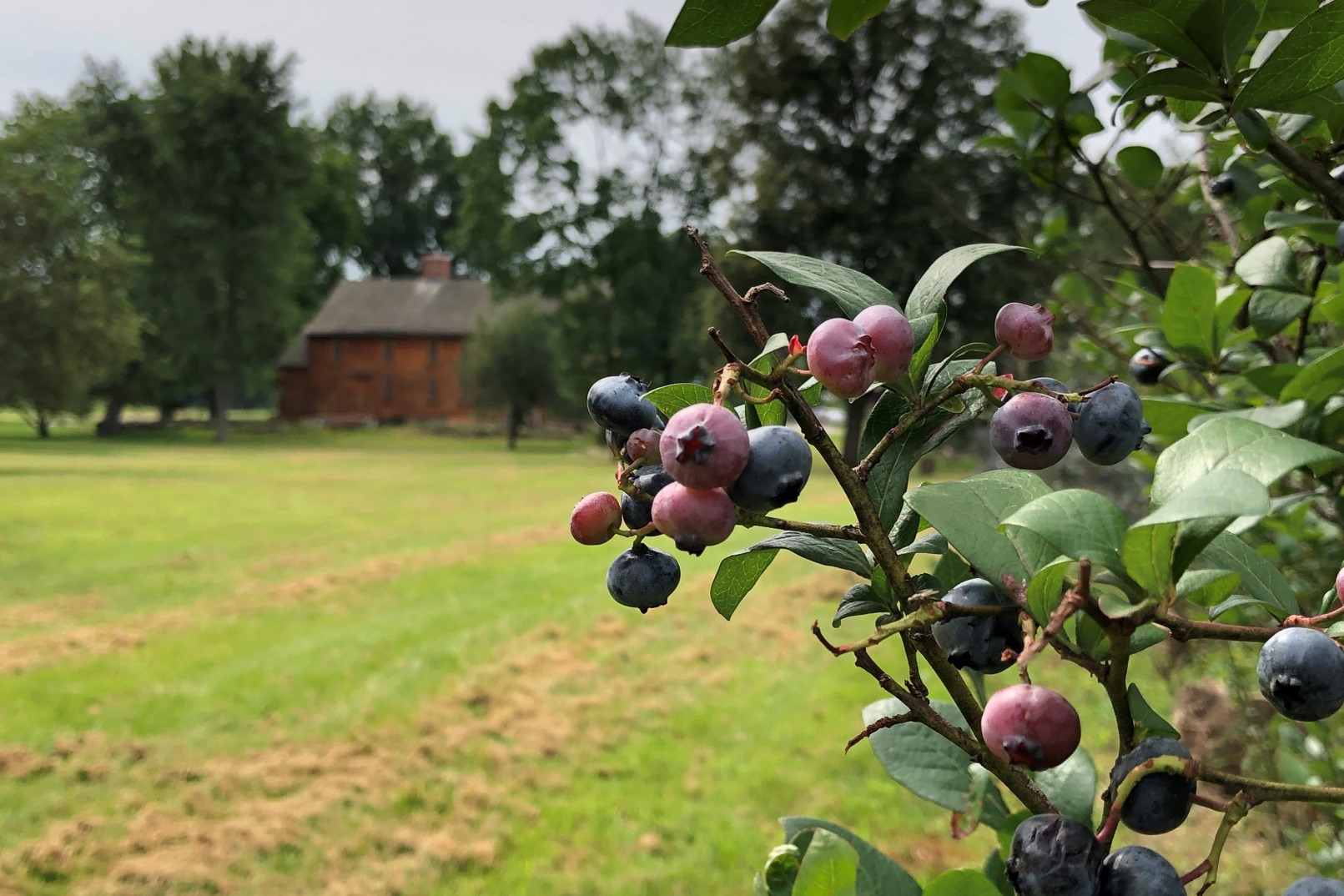 Over 200 blueberry bushes can be found behind the Col. James Barrett house located along Barretts Mill Road in Concord, MA. The Barrett family built the home in 1705 and lived there for 200 years. The McGrath owned the home during the 20th century and planted the Nelson variety of blueberries.
Volunteers have been working hard to free the bushes from invasive bittersweet plants. The large, sweet blueberries ripen from July to August and are a delicious summer snack for people and birds alike!
The Barrett House was searched by British troops on April 19th, 1775 who were in search of Colonial arms and supplies. Fortunately, colonists, including members of the Barrett family, removed all the military supplies from the house and the cannons were safely relocated to Groton, Massachusetts.
Save Our Heritage purchased the historically significant house in 2005 and Minute Man National Historical Park acquired the home in 2012. Preservation work is ongoing, stay tuned for more information!
To learn more about the Barrett house and farm, please visit the NPS website.
Image above: Blueberries ripening in early August with the Barrett House visible in the distance.
Images below: Landscape stewards and volunteers at the Barrett blueberry patch, view of the Barrett House from Barretts Mill Road.