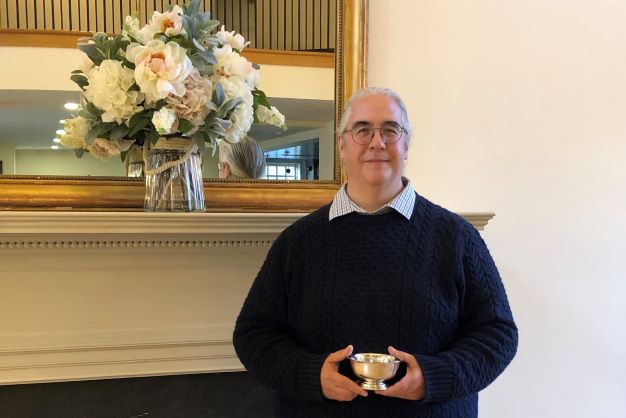 Jim Hollister, Ranger at Minute Man National Park, recently received the Robert Gross Award for Advancing Concord's History from the Concord Museum. Few people have devoted so many years to understanding the history of Concord and its environs. Jim's desire to bring history to life has touched thousands of students, teachers, and visitors over his 20 years of service at Minute Man. Huzzah, Ranger Jim!
Robert Gross is a Revolutionary War scholar and author of The Minutemen and Their World, first published in 1976, revised and expanded in 2022. The first Robert Gross award was given out by the Concord Museum in 2019.
Image above: Jim Hollister holds the Robert Gross Award for Advancing Concord's History.
Images below from left to right, clockwise: Jim receives his award with friends, family, and colleagues in attendance. The award is a sliver footed bowl with engraving. Jim is congratulated by Simone Monteleone, Supt. of Minute Man National Historical Park, Anna West Winter, Robert Gross, and Lisa Krassner, Ex. Dir. of the Concord Museum.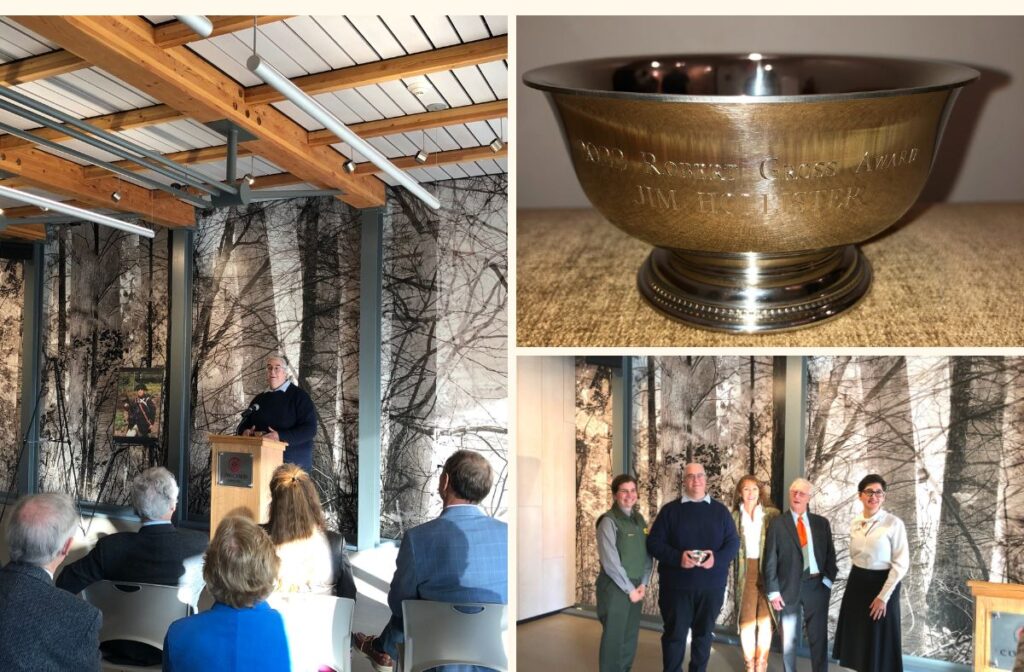 Support the Friends of Minute Man by becoming a member today!