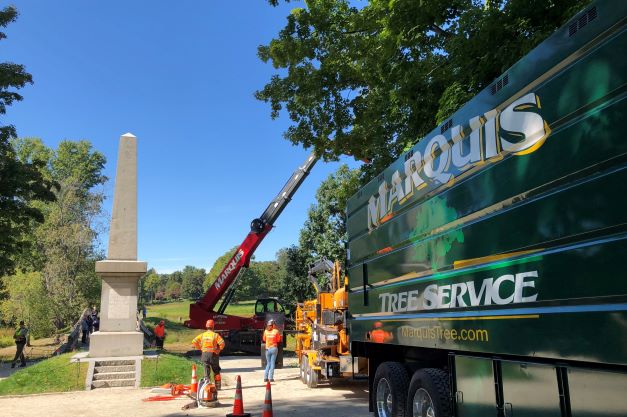 Marquis Tree was busy trimming trees this fall at the North Bridge. We appreciate the care they take as they work around significant monuments and busy historical areas. Minute Man National Historical Park encompasses over 1,000 acres so there are many trees to maintain! Trimming and tree removal are often necessary to provide historical views, ensure the health of the trees, and create a safe environment for our visitors.
In 1775, the town of Concord was 30% forest; today, Minute Man National Historical Park is 50-60% forest. To learn more about the forests at Minute Man, please click here.
Images above and below: Tree trimming near the North Bridge and 1836 Battle Monument.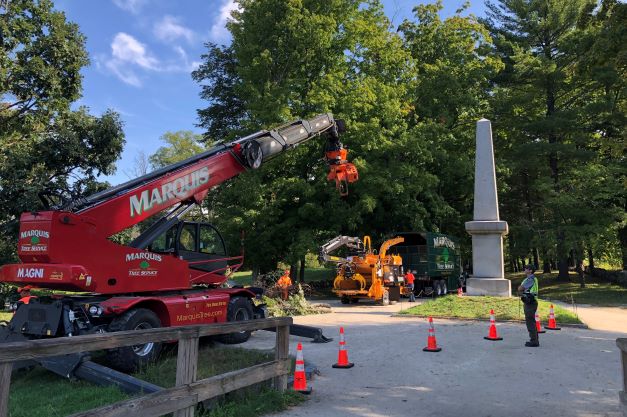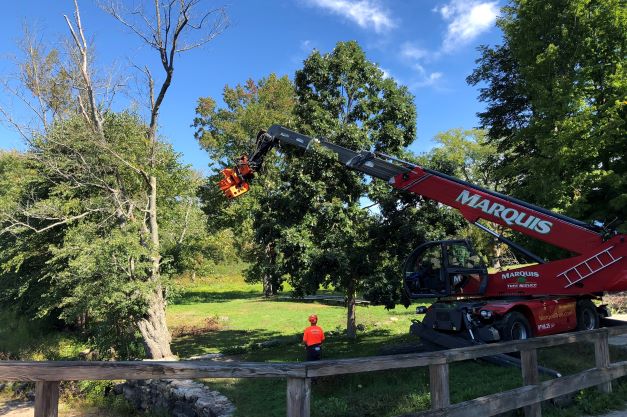 Support the Friends of Minute Man by becoming a member today!