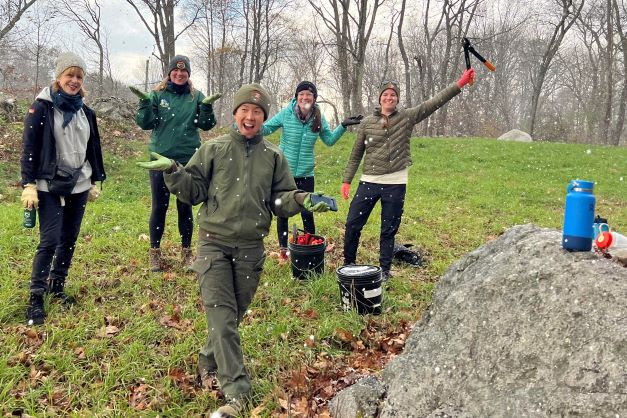 Neither rain, nor snow, nor sleet, nor hail keeps our intrepid volunteers from taking care of the grounds at Minute Man National Historical Park. Landscape volunteers meet weekly with park staff to care for the Buttrick Gardens, remove invasive plants, and assist with livestock. Believe it or not, they tend to meet all year long, depending on the weather.
In the picture above, the volunteer crew was working on removing invasive plants in late November when they were surprised by a quick hail storm. But don't worry, nobody was harmed as the hail was described by Ada Fox, Biological Science Technician at Minute Man, as "small, soft snowballs."
Are you looking to get outside this winter? Consider joining the volunteer landscape crew! For more information, please contact Kiah Walker, Minute Man's Biologist, at kiah_walker@nps.gov.
Images by Kiah Walker, Biologist at Minute Man National Historical Park.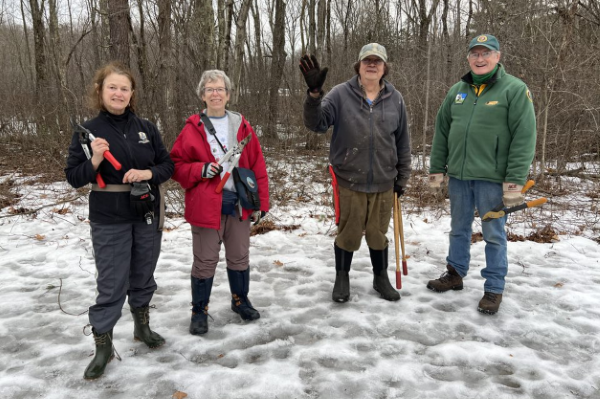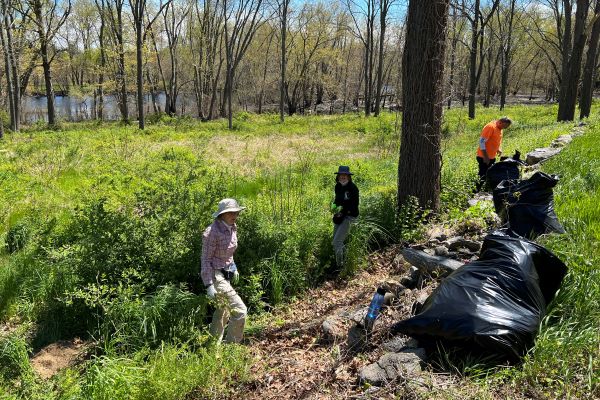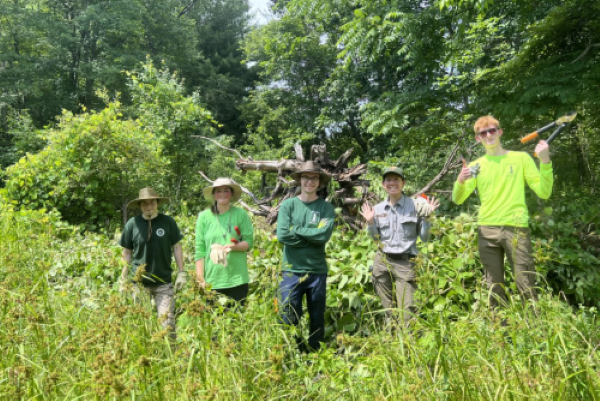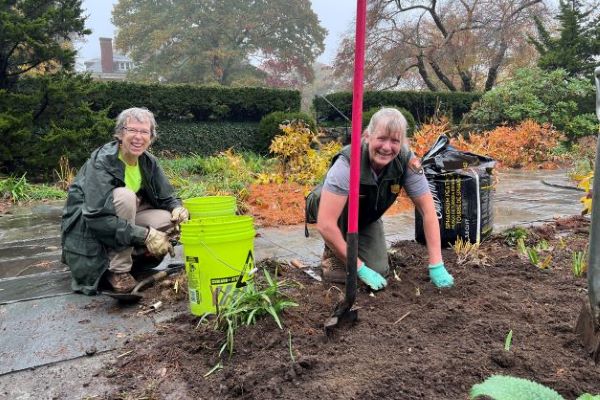 Support the Friends of Minute Man by becoming a member today!