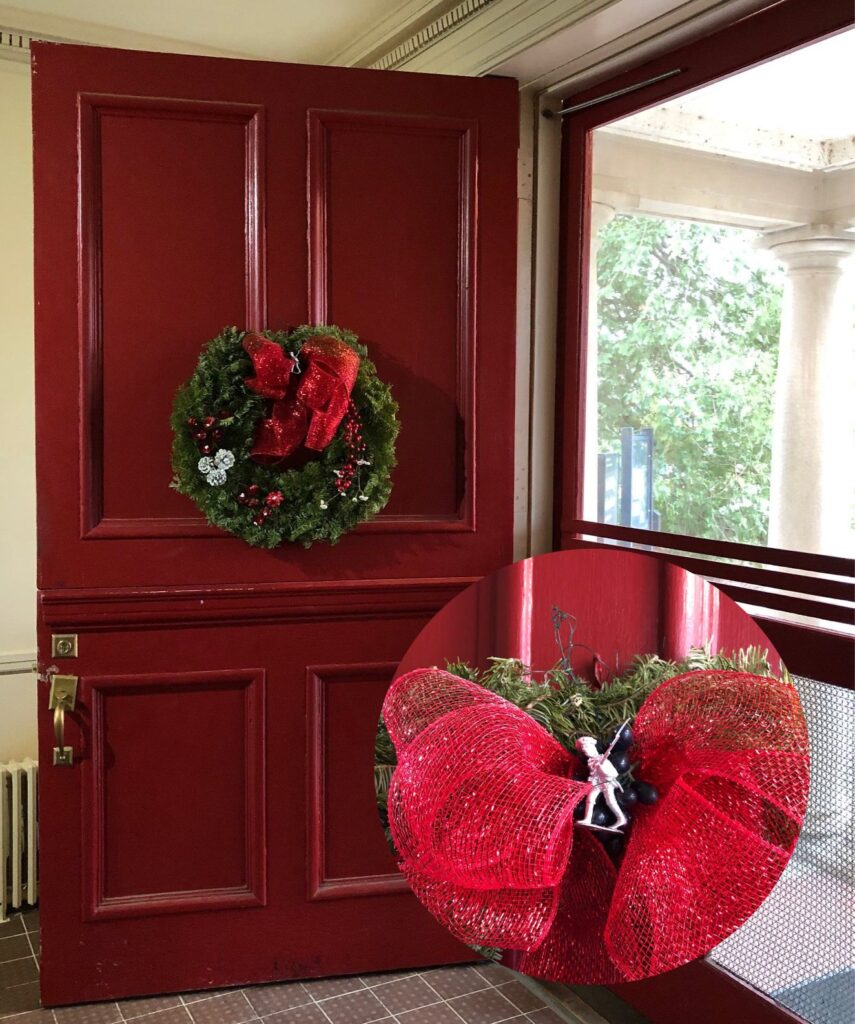 We know the winter holidays are around the corner when the Garden Club of Concord brings us a wreath! Thank you to the volunteers at the garden club for hanging this lovely wreath on the door of the North Bridge Visitor Center. Look closely and you'll see that it is decorated with a tiny minute man figurine and a small cluster of Concord grapes!
Each year the garden club kindly donates a beautifully designed wreath that brings holiday cheer to staff, visitors, and residents who regularly walk the grounds of the park in the winter. The garden club has also been delivering wreaths to the Town of Concord offices for over 25 years! Click here to check out 2020's wreath design and see if you can find the mini minute man and the Concord grapes.
The Garden Club of Concord is a long-time supporter of the Buttrick Gardens at Minute Man National Historical Park.