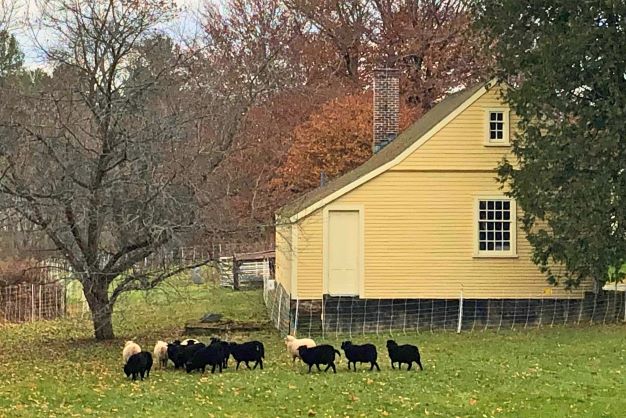 Several properties that are now part of Minute Man National Historical Park kept small herds of sheep in the 1770s. Captain William and Catharine Louisa Smith in Lincoln had the largest herd with about twenty head. Down the street, near Hartwell Tavern in Lexington, Samuel and Mary Hartwell kept six sheep. The Buttrick family, near the North Bridge in Concord, had twelve sheep.
The park currently has 27 Ouessant sheep thanks to a cooperative agreement with Breton Meadow Farm and the Codman Community Farm, both of Lincoln. The sheep are currently wintering in a warm barn; but come springtime, you'll see them in various locations in the park as they rotate to different grazing areas.
Support the Friends of Minute Man by becoming a member today!