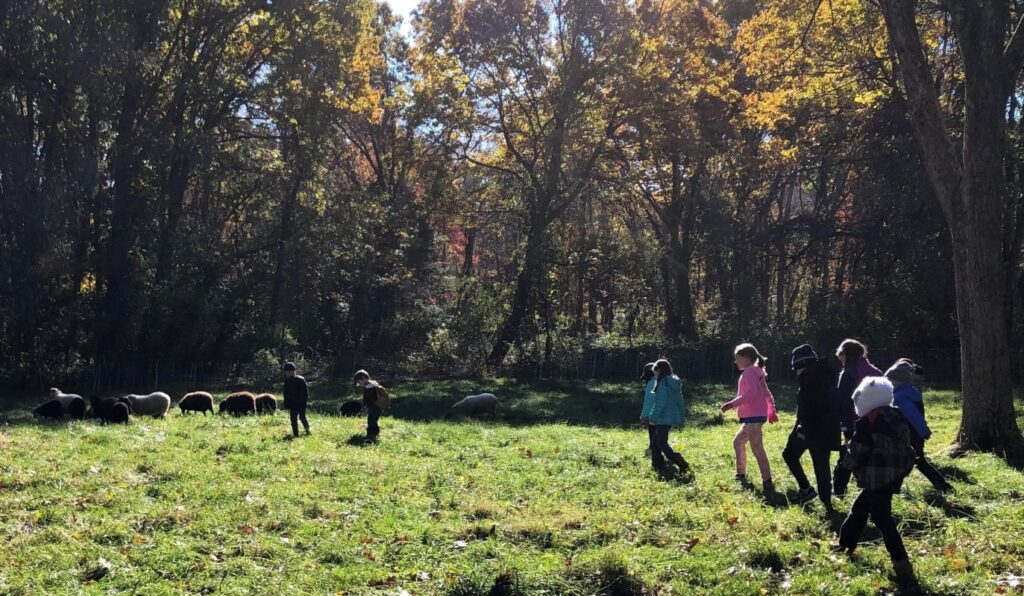 Thanks to all the volunteers who joined us on Saturday, Nov. 6, 2021 at Park Day to help care for Minute Man National Historical Park.
In the morning, a group of 42 scouts and family members from Hanscom Air Force Base Pack 173 assisted with grass seeding, trash pick-up, raking, trail improvements, sheep pasture rotations, replenishing water and grain for the sheep, as well as collecting eggs. In the afternoon, over 20 volunteers assisted with roadside trash removal, stone wall vegetation trimming, orchard care, livestock care, and trail improvements.
We are so appreciative of the time and effort given by volunteers to care for our park resources. These efforts really enhance the park by improving the condition of the landscape and the experience of our visitors.
We look forward to another Park Day event on the first Saturday in April. Mark your calendars for spring Park Day on April 2, 2022!
Image above: Hanscom Air Force Base Pack 173 feeding the flock of Ouessant sheep and assisting with pasture rotation.
Images below: Orchard care, egg collection, and a cleanly raked Hartwell Tavern yard.