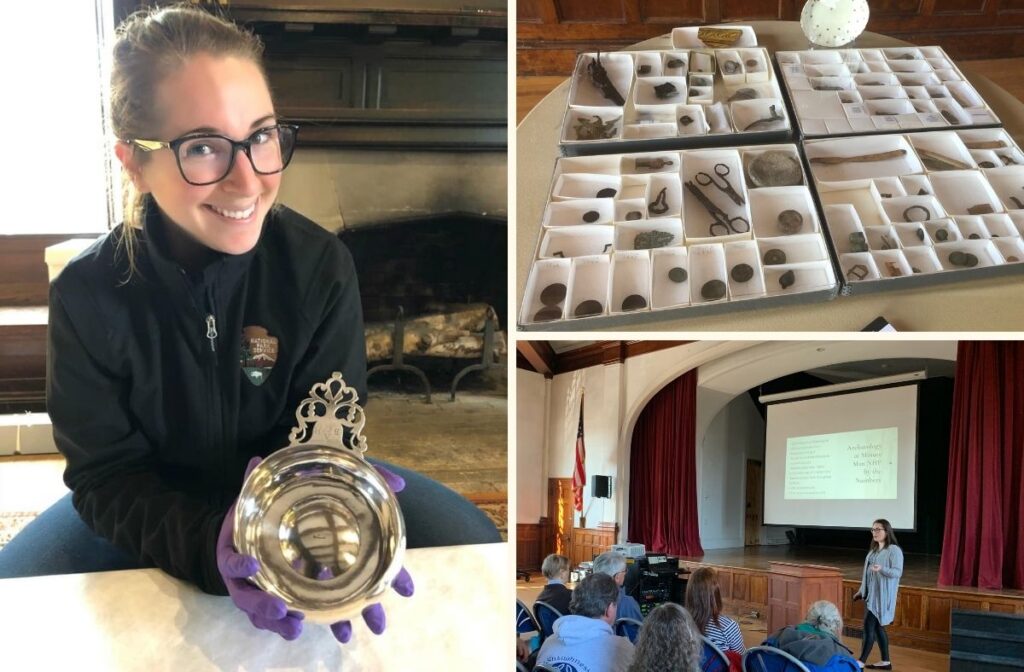 Nicole (Nikki) Walsh recently joined Minute Man National Historical Park as the park's Museum Curator. Nikki will be managing the park's museum and archival collections, exhibits, and research requests.
Nikki started her career with the National Park Service in 2009 as a Park Guide at Salem Maritime National Historic Site. While working on her Bachelors in Geological Sciences and History from Salem State University and her Masters in Archaeology at Boston University, she worked as a Museum Technician at the National Park Service Northeast Museum Services Center (NMSC). Upon graduation, she joined the NMSC full time and has assisted approximately fifty national parks throughout the Northeast with collections care. Her passion for using objects to share untold stories is apparent in her many presentations, published works, and online content.
Nikki is a familiar face at Minute Man as she has served in a shared position with NMSC as both a regional office employee and as the park's acting curator for the past four years. The park preserves over 560,000 museum/archival objects and a library of 1,600 volumes related to the park's historical themes. Nikki has conducted original research on the park's museum collections, delivered popular public presentations, and prepared multiple web postings on notable objects in the park's collections.
As the park prepares for the 250th anniversary of the American Revolution in 2025, Nikki is looking forward to sharing her knowledge of early American history and material culture related to the park's carefully curated collections.
Image: Nikki holding a silver porringer in the Minute Man collection, a sampling of historic artifacts in acid-free boxes, Nikki speaking at the Friends 2020 winter lecture on archaeology at Minute Man.