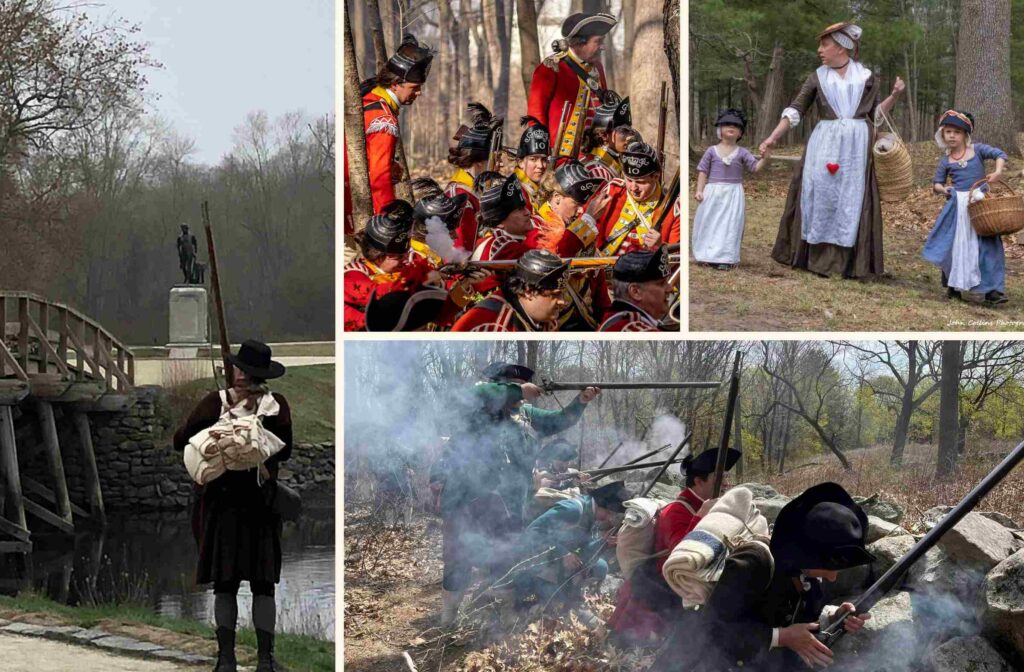 Thank you to all the staff, volunteers, reenactors, donors, and sponsors who made Patriots' Day 2023 a success!
Thousands of visitors joined in the week-long festivities. We watched the colonial militia engage the British troops along Battle Road, welcomed visitors into the Barrett House, braved the rain at the North Bridge Battle Commemoration, and solemnly lit our candles at the Patriot Vigil. The five-mile Battle Road hike, which allowed participants to follow in the footsteps of the ill-fated British Column, was enjoyed by a sell-out crowd.
But most importantly, we were grateful for the opportunity to gather for this cherished holiday and commemorate the first battles of the American Revolution.
It's not too late to donate! Click here to make a gift to the Patriots' Day Fund to support Patriots' Day as we look forward to the 250th anniversary in 2025.
Images above: Patriots' Day 2023, clockwise from left to right: a Minuteman stands at the North Bridge, photo by Kathleen Fahey; 10th Regiment of Foot taking cover behind a stone wall near Hartwell Tavern, photo by Justin Murray Photography; civilian evacuees, photo by John Collins; Captain Brown's Company of Minute Men, photo by John Bradley.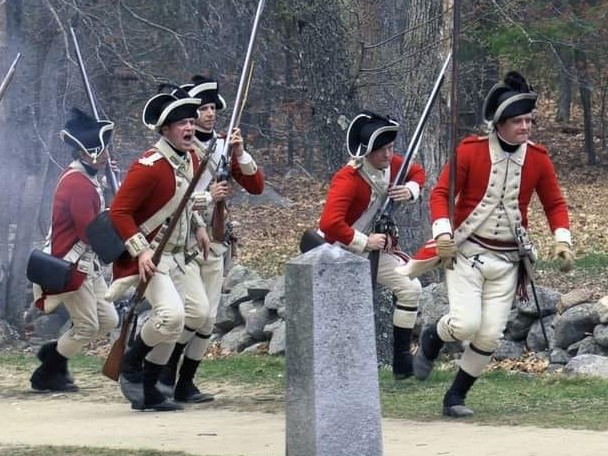 Thank you to our 2023 Sponsors